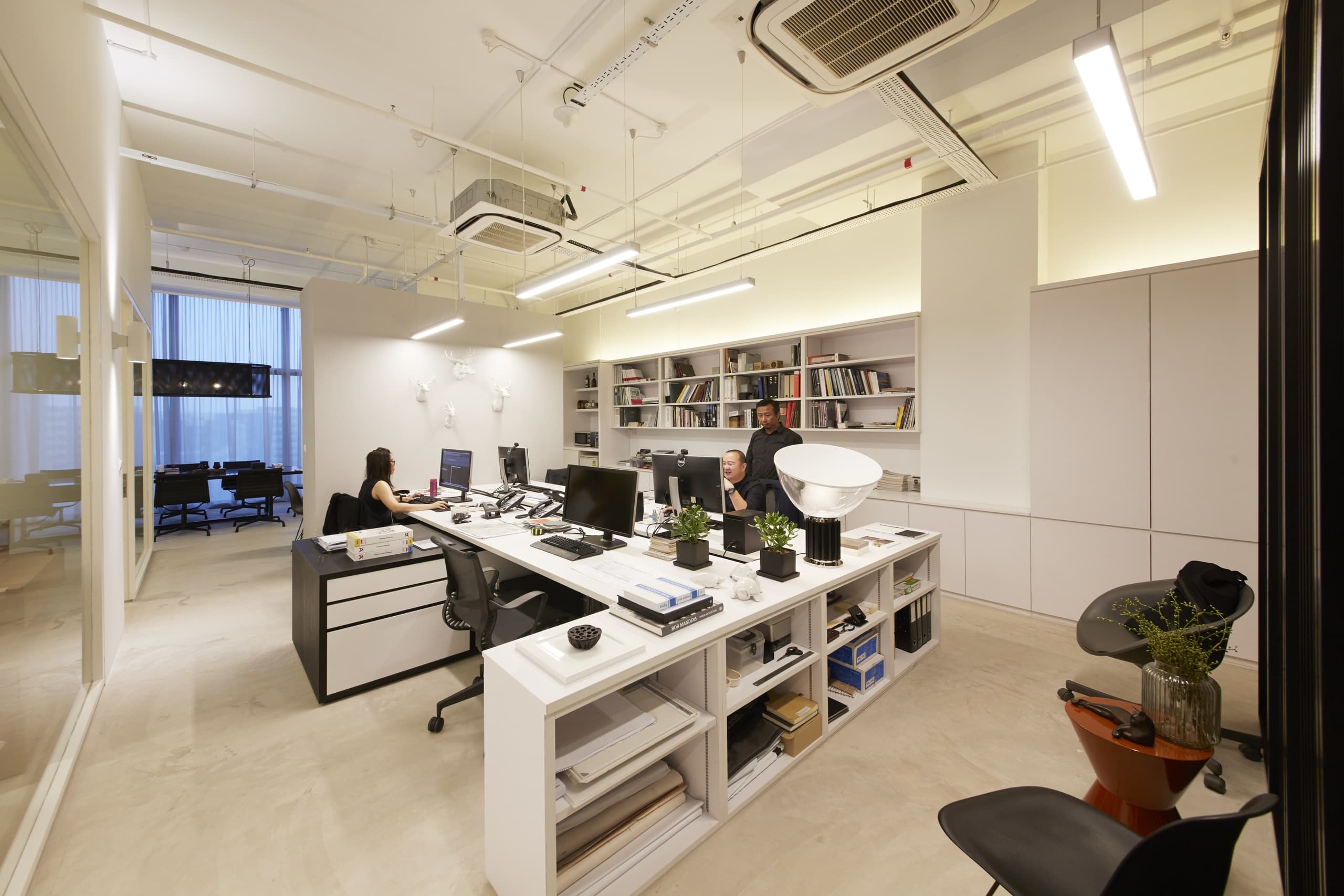 Profile
Weissman Design Practice is an interior and building design practice. Founded in 2008 and based in Singapore with an office in East Malaysia, Principal Weili Phua leads a team of like-minded and highly motivated interior designers.
Weissman Design Practice specializes in providing bespoke design experiences for private residences, residential developments, hotels, restaurants, retail stores and corporate offices.
Integrity in design is achieved through the cultivation of ideas that are brought to life in spaces that surprise, captivate and create desire or provide sanctuary.
Weissman's design philosophy is founded on a holistic approach - considering architecture, interior design and decoration as one. Space and form, materials, finishes and furnishings are refined to ensure enduring quality and a unique expression of the client's intent within each project.
Our team of experienced interior designers is on hand to guide clients through every step of the project. Direct access to Design Directors on all projects provides the creative direction that is synonymous with delivering individually tailored projects to our clients.
We pride ourselves on our high level of customer service and project management. As such, it is our primary objective to successfully deliver our projects on time and to budget in a transparent and professional manner. The number of enduring client relationships is testament to this.
Clients have the assurance of easy access and collaboration with the two Directors through all stages of a project, providing a seamless journey from initial brief through to project delivery.
---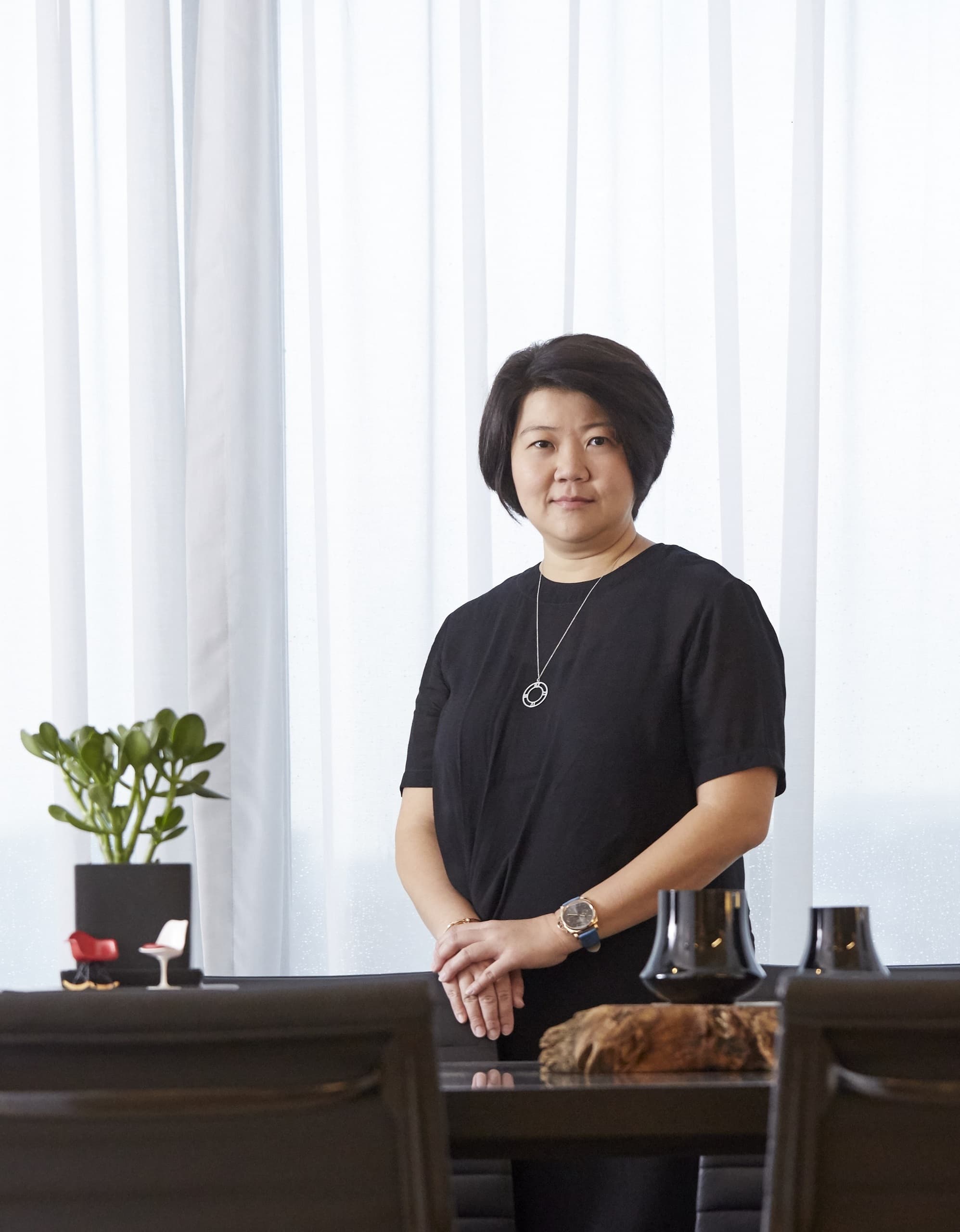 Ms. Weili Phua
Design Director
Weili was the founder of Weissman Design Practice. She graduated from the University of New South Wales, Sydney Australia in 1999 with a First Class Honour Degree.
After graduation, Weili worked at a well-known medium size practice, Idiom Design Practice in Sydney (currently known as The Uncarved Block). 2 years later, she joined a giant practice, Davenport Campbell & Partners (Australia) and worked on numerous Commercial and Corporate Fitout Projects for the next 4 years.
These projects include offices fitouts for corporate giants, Hospitality projects and Residential Projects:
Deloitte Touche Tohmatsu, Central Sydney, Australia
Societe Generale, Central Sydney, Australia
Zurich Australia, North Sydney, Australia
Radisson Hotel and Suites, Central Sydney, Australia
Four storeys harbor front house, 18A The Tor Walk Castlecrag, Upper North Shore, Sydney, Australia
In 2005, Weili returned to Malaysia and Singapore and worked as a freelance designer on several high profile and high budget (over Singapore Dollars $5,000,000.00 and 10,000 – 20,000 sq. ft.) residential projects in East Malaysia.
With broad experiences working on Residential, Hospitality, Commercial and Corporate fitout projects in Sydney, Malaysia and Singapore, Weili has developed a solid skill of working and managing projects of different scales and styles in different cultures and countries. She understood the work culture and construction process adopted by the builders are different in different countries. As such, Weili is able to communicate and work well with the grass root builders, project managers and most importantly, the clients.
---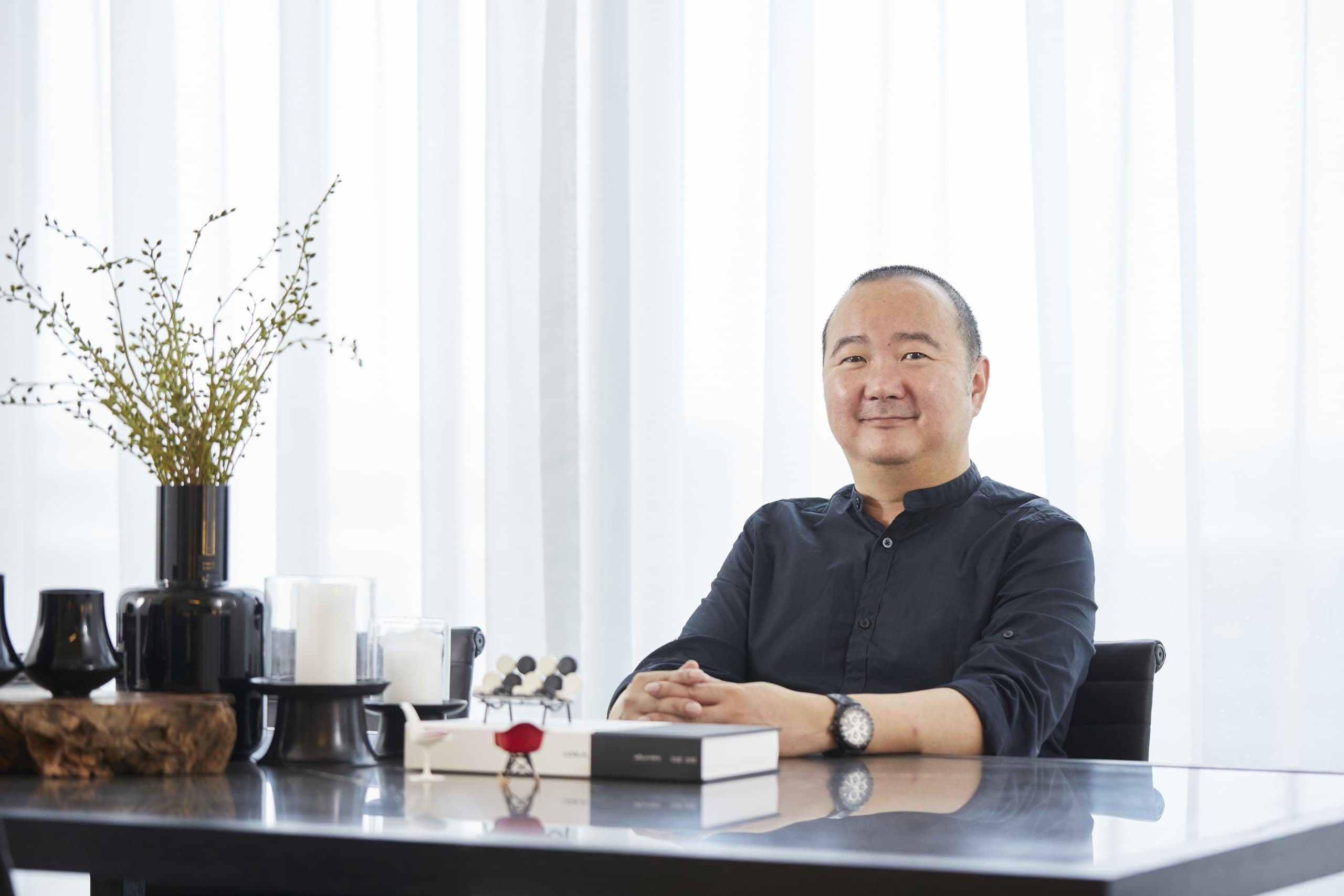 Mr. Charles Pui Chou Nee
Design Director
Charles joined Weissman Design Practice in 2013. Before moving to Singapore, Charles was a Senior Designer at Pike Withers (Sydney, Australia) and Wideform Group, Property Developer (Sydney, Australia). While working for these companies, Charles had directed many projects as Head Designer.
These Projects include:
The Hype Sub-Penthouse, Sydney, Australia
Eco Resort at Desert Island, Abu Dhabi
The cross Development at Double Bay, Sydney, Australia
Warehouse Boutique Hotel, Venice Lido, Italy
Modern Country House at Central Coast, Sydney, Australia
Handam Residence, KL, Malaysia
Palm Beach House, Sydney, Australia
Link Seaside 55 plus residential Development at Wollongong, Sydney, Australia
10 Wylde Street Luxury Apartment Development at Point Piper, Sydney, Australia
Hotel Horizonte at Dili, East Timor
Vision commercial building at Dili, East Timor
In Singapore, Charles started the next phase of his career with Cameron Woo Design. He was the Senior Interior Designer in charge of major projects such as:
4 bedrooms Apartment at Nassim Park Residence, Singapore
Lee Residence at Leedon Park, Singapore
---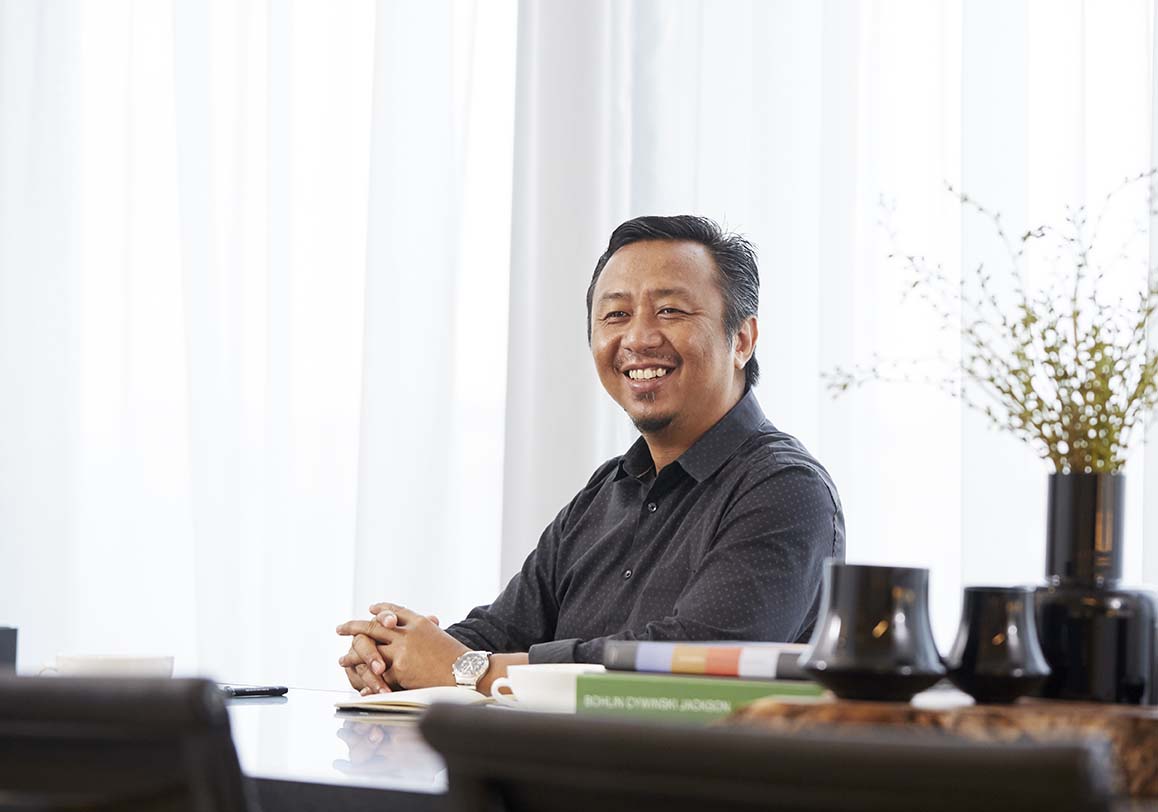 Mr. Abdul Aziz Sidek
Senior Designer
Aziz Sidek joined Weissman Design Practice in 2017. Has been in the design industry for about 27 years, 15 years of which is with the renowned International Hospitality design company, Hirsch Bedner Associates (HBA) , Singapore.
With the vast experience, has brought with him some notable projects which he had involved in as listed below.
Hotel/Restaurant/Bar projects:

Crossroad & M-Café @ Marriott Singapore, Singapore
Grand Hyatt Shenyang F&B Areas, Shenyang, China
Specialty Restaurant at Jinji Lake Hotel, Suzhou, China
E-wow Suite at W Hotel Sentosa Cove, Singapore
All Day Dining at Westin Taipei, Taiwan
Westin Hotel, Shanghai, China
Amara Hotel, Singapore
Amara Hotel Chengdu, China

Residence projects:

Djojonegoro Residence at Four Seasons Park Condominium, Singapore
Penthouse at Le Nouvel Ardmore, Singapore
Menteng Residence, Jakarta, Indonesia
Permata Hijau Residence, Jakarta, Indonesia

Office projects:

National Computer Board at Science Park Drive, Singapore
National Computer System at Techpoint Ang Mo Kio, Singapore
---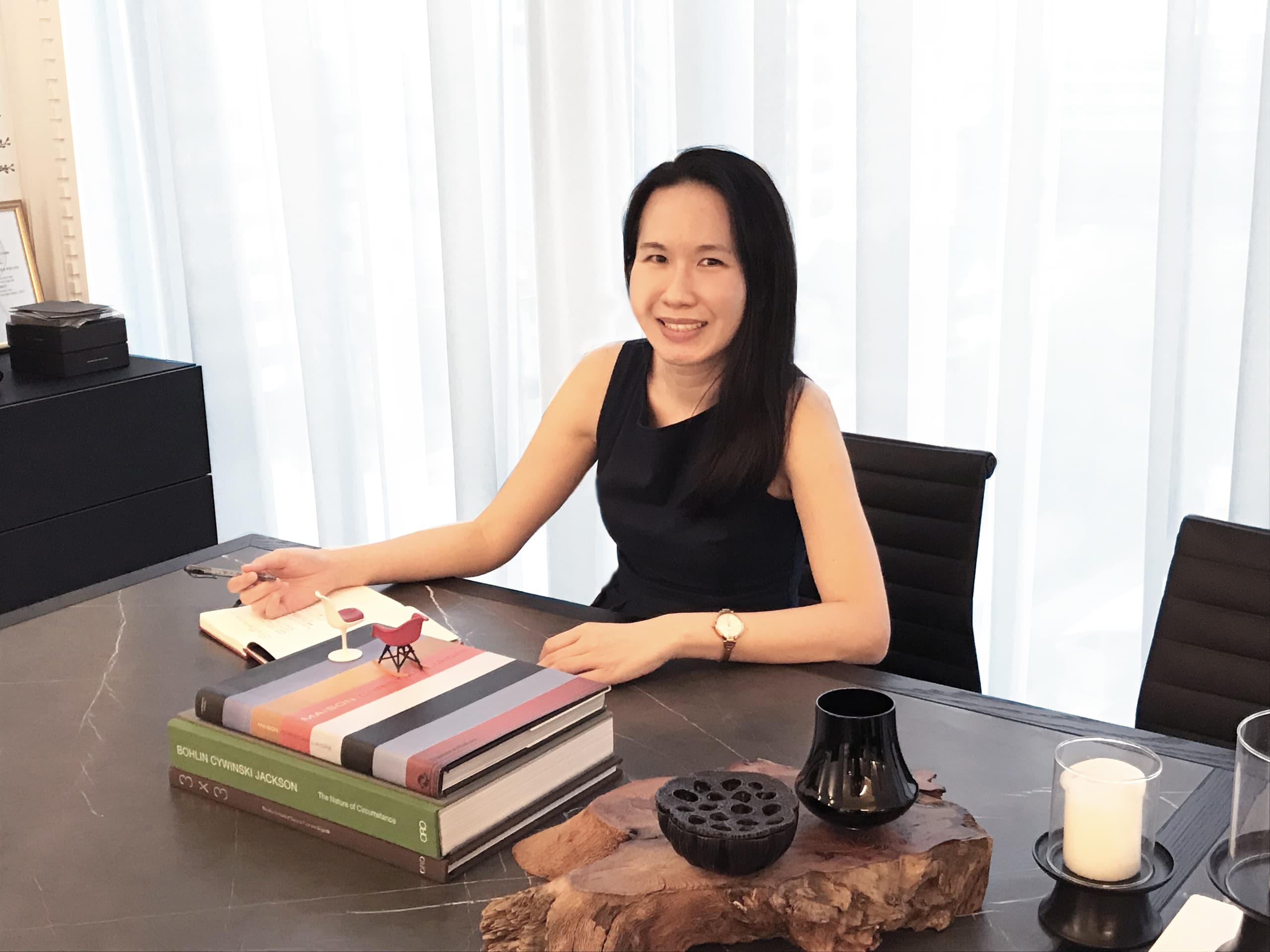 Ms. Tiffany Yeoh Hui Ying
Senior Designer
Graduated with a Bachelor Degree from a well-established Raffles Design Institute before embarking her career in interior design. Before joining Weissman Design Practice in 2018, Tiffany commenced her career as an interior designer, at the world's leading design consultancy firm, Hirsch Bedner Associate (HBA). 7 years of experience in hospitality design at HBA who has managed and designed, from conceptualization to construction, a diversity of lauded hotels in Asia.
She is attentive to design detail, keeping herself updated with latest information of trend & style in the market. Working closely with clients, operators and relevant consultants to have better understanding of the requirement as well as making sure work is well executed on site during the construction stage.
Project Involvement:
Resort:

GuoBingGuan Hotel & Villa, Hainan, China
The Westin Sanya Haitang Bay Resort, Hainan, China
Marrisle Hotel, Jiangyin, China

Other Hotel:

Ciputra World (Hotel & Premium Residence), Jarkata Indonesia
Marriott Hotel, Singapore
Marriott Hotel, Bangalore, India
Four Seasons Hotel, ShenZhen, China
Sheraton Hotel, Zhuhai, China
HanYuan Hotel, Hanzhong, China
Crowne Plaza Hotel, Harbin, China

Service Apartment:

Qingchun Plaza, Hangzhou, China
Kempinski Service Apartment, Guangzhou, China
---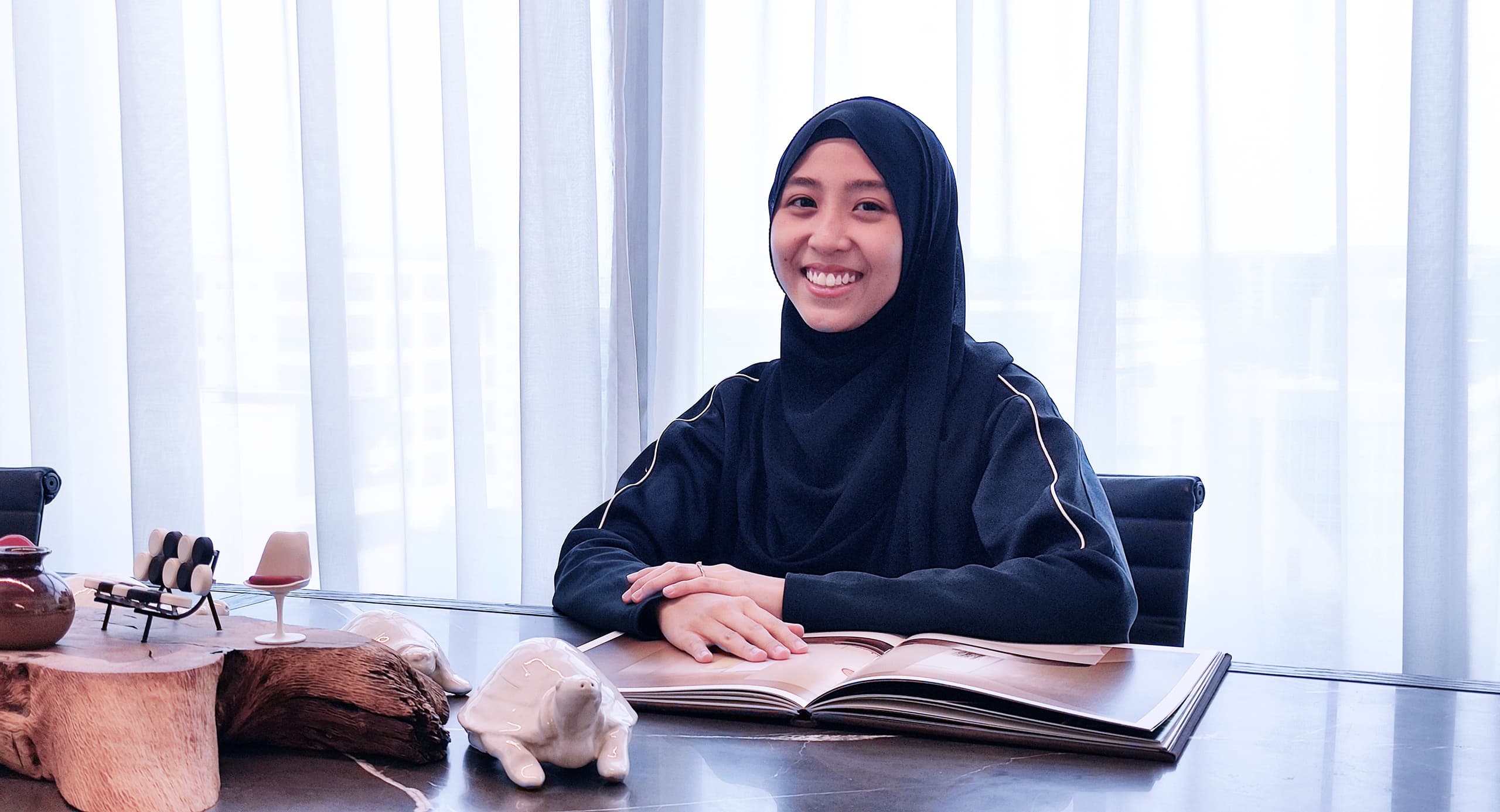 Nuriah Binte Meske
Interior Designer
Graduated with a Diploma in Retail & Hospitality Design from Temasek Polytechnic. Nuriah joined Weissman Design Practice in 2019 and has been in the design industry for about 9 years. She has experience in both residential and commercial projects as listed below.
Project Involvement:
Residence projects:

Penthouse at Le Nouvel Ardmore, Singapore
Bungalow at Cluny Park, Singapore
Bungalow at Sentosa Cove Drive, Singapore
Bungalow at Fifth Avenue, Singapore
Bungalow at Chancery Hill Walk, Singapore
Bungalow at Jalan Dermawan, Singapore
Apartment at Boulevard Vue, Singapore
Apartment at Leedon Residence, Singapore
Apartment at St Regis Residence, Singapore
Apartment at Orchard Residence, Singapore
Show Suite at Orchard Residence, Singapore
The Mansions Desa Parkcity, Kuala Lumpur, Malaysia

Commercial projects:

Bukit Panjang Public Library, Singapore
City of Tomorrow at Citylink Mall, Singapore
Hanson Court Service Suites, Singapore